What could be better than to discover a culture of a country while devouring on the plate! Cooking and travel go hand in hand and boost morale. So what are the local dishes you should not miss? We bring you the answer with these 50 essential meals. They are sure to make your mouth water!
Margherita pizza from Naples, Italy has been voted the most famous traditional dish in the world. The second best is Turkish Adana Kebab, followed by Japanese Ramen and Peruvian Lomo Saltado.
We have all wondered what our neighbors (more or less distant) ate. Of course, some countries are already famous for their cuisine such as Italy, Thailand, which is said to have the best cuisine in the world, or Japan. However, nothing is known about the culinary specialties of a good number of countries. Here is some information you may not have known yet.
44 Dishes to taste from all over the world
"There is no more sincere love than the love of food," said George Bernard Shaw. Judging by the number of fantastic dishes that exist in the world, he was right. But which are the tastiest? What are the best dishes? And what are the destinations that serve them? We searched the planet for what we think are 44 of the most delicious foods ever created. So, have your eyes amused and control your drool as we reveal some of the best foods in the world that can help you plan your travels.
1. Arepas – Venezuela 
Arepas are small round rolls of yellow or white cornmeal, baked in the oven or in a pan and then stuffed with ingredients of your choice. In Venezuela they are consumed on any occasion, especially for breakfast or as a packed lunch. It is the cheapest and most popular food in the country, a food that all Venezuelans identify with very much. 
2. Bunny chow – South Africa
We fly to South Africa where we find the Bunny chow, a traditional dish consisting of a hollowed out half cubic loaf filled with Durban curry based on meat, beans and ingredients to taste. Although the name may be misleading, in this dish there is no rabbit meat but mutton, lamb or pork is used. Today, Bunny chow is a well-known South African fast food and street food dish.
3. Shish kebab – Global
Although it is now consumed and appreciated all over the world, shish kebab is a typical dish of Turkish cuisine, which has become popular globally thanks to immigration from the Middle East. Its name can be translated as "skewer of roasted meat"; obviously, it is chicken, lamb or beef as pork is not used for religious reasons. The skewers are marinated, flavored with spices, and then cooked on the spit or on the grill.
4. Lobster – Global
The lobster is universally considered a noble crustacean and is the undisputed star of many delicious dishes consumed all over the world. Its very delicate and sweet pulp, in fact, lends itself to being cooked in various ways: boiled and seasoned with lemon juice, consumed in carpaccio as an appetizer, accompanied by a plate of spaghetti or grilled.
5. Cream Cakes – Portugal
The pasteis de nata are simply delicious pastries to the original cream of Portugal. They appear as puff pastry tartlets filled with a special cream made with cream and eggs which, during cooking in the oven, creates a delicious brown and caramelized layer on the surface, a typical feature of these sweets. According to tradition, the pasteis de nata were formerly produced by the monks of the Jerónimos Monastery in Santa Maria de Belém, near Lisbon. Following the closure of the monasteries, in the second half of the nineteenth century, the monks continued to produce these delicacies for a local pastry and, since then, the pasteis de nata spread throughout the country.
6. Pierogi – Polish community abroad
We continue our culinary journey through the best dishes in the world according to the CNN ranking from position number 15, where we find pierogi, traditional Polish ravioli. Similar to the ravioli of our local tradition, the pierogi refer to the richness of the typical products of Poland, a country to visit at least once in lifetime, and can be both salty and sweet. The savory version usually includes a filling of meat, vegetables, potatoes or cheese, specifically the twarog, similar to our ricotta. The filling of sweet pierogi, on the other hand, is based on chopped fruit or jam.
7. Donuts – United States
Who does not know the Donuts, the delicious and soft donuts covered with icing, the symbol of American pastry and made known by the TV series The Simpsons? The traditional recipe involves a leavened dough, subsequently fried (or baked in the oven for a lighter result) and then decorated with dense and brightly colored glazes.
8. Corn on the Cob – Global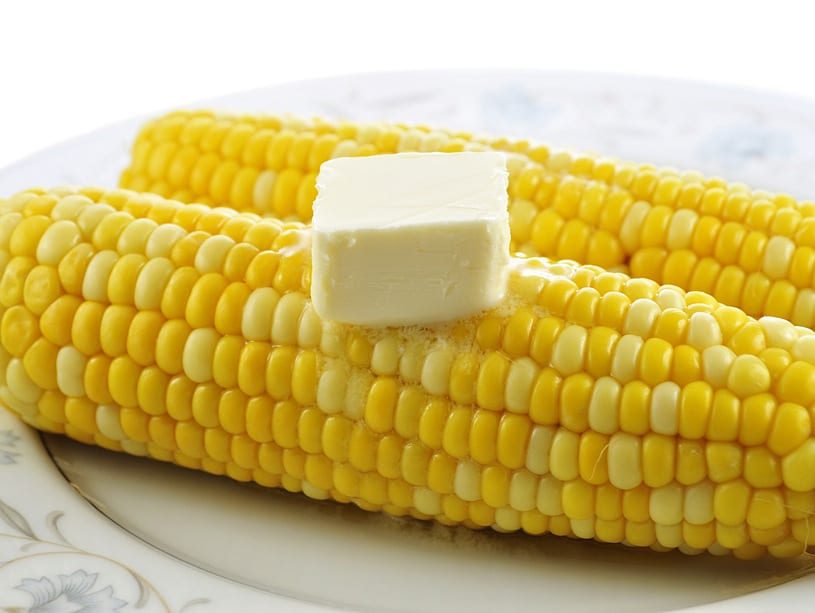 Perfect both as an appetizer and as a side dish, corn on the cob is one of the most consumed and loved foods in the world, it is no coincidence that it is in 13th place on the CNN ranking. The simplest (and tastiest) way to prepare corn cobs is to boil them in water for about twenty minutes and then brown them in a pan with a little butter. To be eaten strictly with your hands!
9. Piri-piri chicken – Mozambique
The piri-piri chicken is a spicy dish that has its roots in Africa, particularly in Mozambique, and then be brought to Portugal by the settlers. The name of this dish takes its name from the Swahili word which means chilli; and the chili pepper is the very ingredient at the base of the sauce with which the whole chicken is marinated, open to the devil.
10. Rendang – Indonesia
The Rendang is a spicy dish made with original beef of Minangkabau (an Indonesian ethnic group) but commonly served across the country. Along with meat, the main ingredient of this dish, coconut milk and a paste of ground spices including ginger, turmeric, lemongrass, garlic and chilli are used. Rendang is considered by many to be the King of Indonesian cuisine due to its complex and unique taste.
11. Muamba chicken – Gabon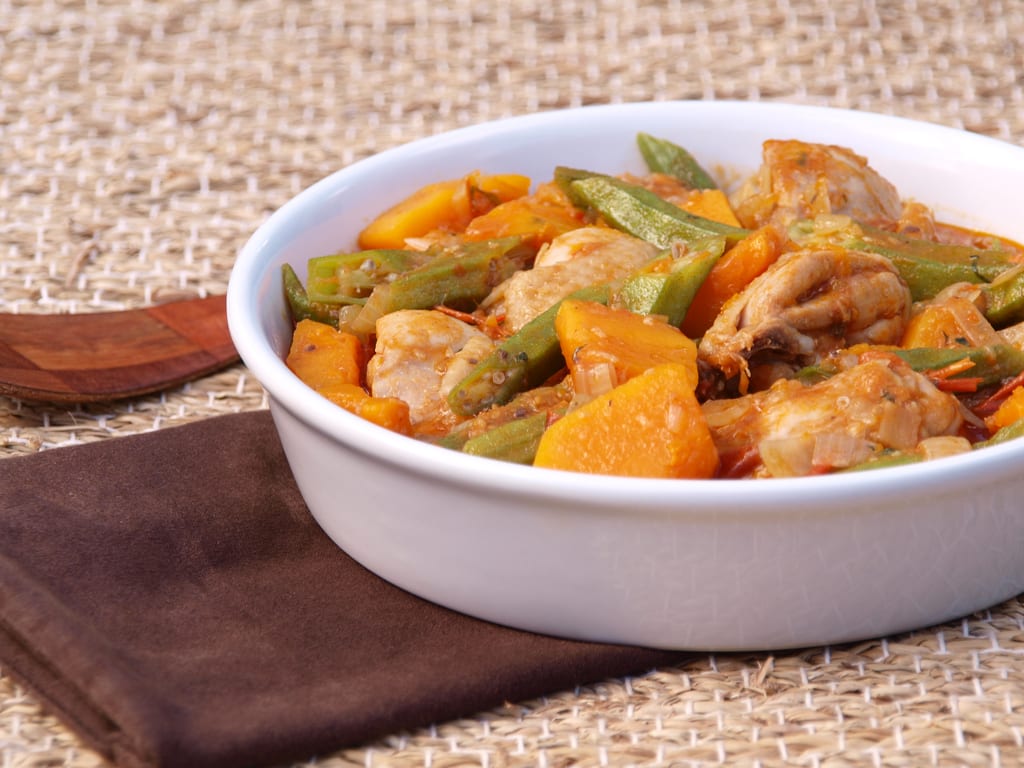 The Muamba chicken is a dish originating in central Africa, considered the Angolan national dish but also typical of Congo and Gabon. A tasty but very heavy dish, cooked by combining chicken, spices, palm butter, pepper, garlic and tomato, to create a texture similar to that of a stew.
12. Ice Cream – Global
At this point on the list, we may be full by now, but there is always room for a good ice cream. Appreciated, produced and consumed all over the world, the best ice cream is certainly the Italian artisan one, made with the freshest ingredients and expertly mixed in the laboratory. When it comes to ice cream, there is something for all tastes: chocolate, cream, pistachio, stracciatella, fruit and even the strangest flavors such as beer and Parmigiano Reggiano. What is your favorite?
13. Tom yum goong – Thailand
In eighth position we find another typical Thai dish which, however, is also very popular in Vietnam, Cambodia and Laos. This is tom yum goong, a particularly tasty and also very cheap soup, usually based on shrimp but also cooked using meats such as chicken, pork and beef. The secret of this soup? The broth, a mix of fish sauce, kaffir, lime, lemongrass and chilli that gives the dish a truly unique taste, between sour, spicy and sweet.
14. Penang assam laska – Malaysia
A typical Malaysian dish that certainly deserves to be tried at least once in a lifetime is penang assam laksa. A soup made from poached mackerel, which, thanks to the presence of its fundamental ingredient, tamarind, acquires its unmistakable sour taste. The other essential elements of this particular soup, which is then served together with the noodles, are cucumbers, lettuce, mint, onion and pineapple and chilli. A real explosion of flavors that you will no longer be able to do without.
15. Hamburger – Germany
It is one of the foods that can boast the most fans in the world, as well as being the most consumed in the United States: we are obviously talking about the hamburger which, despite being the most loved dish by Americans, has its origins in Germany, a country which is in top countries to visit once in lifetime. The term hamburg, in fact, refers to Hamburg, one of Germany's largest cities from which many inhabitants emigrated to the United States. Regardless of where it was invented, this soft sandwich with beef, bacon, onion, mayonnaise and ketchup in it can be enjoyed anywhere in the globe. And luckily, we need to add.
16. Peking duck – China
One of the most delicious and complex dishes of Chinese cuisine is definitely the Peking Duck, a duck that is slowly roasted in the oven after being immersed in boiling water, sprinkled with a honey glaze and left to dry for 24 hours, before being served. with spring onions, pancakes or sweet bean sauce. In Beijing it is considered an extremely refined dish and, for this reason, it can only be enjoyed in specialized restaurants. Have you ever tasted this delicacy?
17. Sushi – Japan
Just down from the podium we find sushi, a dish that, although belonging to the Japanese tradition, has now conquered the whole world, thanks to its incredible variety. Sushi, in fact, consists of a set of dishes, mainly based on rice, with the addition of other ingredients such as fish, nori seaweed, eggs and avocado. The filling, which can be raw or cooked in some variations, is served resting on a kind of oval rice ball, rolled in a strip of seaweed or placed in rice rolls.
18. Chocolate – Mexico
Could the ci hidden in the list of the best foods in the world be missing? A story, that of this delicious food, which has its roots in pre-Columbian civilizations. It was, in fact, the Maya who created the first cocoa plantation, using the beans to prepare a drink based on cocoa bean powder and spices called Xocoatl, hence "chocolate". Since that time, chocolate has come a long way to take the form we all know, becoming not only a typical food of Mexican cuisine but one of the most consumed foods in the world.
19. Neapolitan pizza – Italy
In 19 place in this ranking there could only be her, pizza! Neapolita, of course. Food excellence protected by the European brand, the true pizza of the Neapolitan tradition must be prepared in a workmanlike manner: flour, salt, peeled tomatoes, buffalo mozzarella from Campania, extra virgin olive oil and fresh basil leaves, cooked strictly in the oven wood. Few ingredients that give the pizza that unmistakable fragrance and taste.
20. Massaman curry – Thailandia
The end of our journey to discover the best food in the world takes us to Thailand, a country with beautiful beaches to visit: on the podium of the ranking, as the best dish in the world we find Massaman curry, the "king of curries". Of Persian origin, this dish represents the perfect combination of spicy, sweet and salty. It is usually prepared using beef or chicken, to which potatoes, coconut milk and a curry paste made up of cardamom, cinnamon, cumin, cloves, star anise and chilli are added.
21. Buttered Popcorn – United States
Corn – the workhorse of the industrial world – is even better when fried in flakes of butter until it bursts and rolls into greasy balls, making popcorn. Ideal while watching Netflix late into the night.
22. Masala dosa – India
A crunchy rice crepe packs a spicy mix of mashed potatoes, which is then dipped in coconut sauce, pickles, tomato and lentil-based sauces, and other condiments. It's a fantastic breakfast that will keep you going until lunch, when you'll likely come back for another crepe.
23. Kimchi, Korea
There are hundreds of different types of kimchi (a traditional fermented Korean dish). And like sushi, you should have years of experience and skill to make "good kimchi". So let's assume you'll have to fly to Korea to try this fermented cabbage specialty.
24. Seafood paella – Spain
The sea laps your feet, a warm breeze lashes the tablecloth around your legs, and a steamy paella pan lies in front of you. Shrimps, lobsters, mussels and cuttlefish combine with rice and various herbs, oil and salt in this Valencian dish to instantly take you to holiday mode.
25. Chicken Rice – Singapore
Often referred to as Singapore's "national dish", this steamed chicken is served atop a fragrant oily rice, with cucumber slices as a vegetable. Variations include roast chicken or soy sauce chicken. However it is prepared, it is one of the best foods in Singapore. The dipping sauces – premium dark soy sauce, garlic pepper and pounded ginger – add that extra touch to make sure that when you're not in Singapore eating chicken rice, you're always thinking about it.
26. Poutine – Canada
French fries covered with curd cheese and brown sauce. It sounds a little gross, but just a cheeky bite of this fried potato mix will have you fighting for the last spoonful. Our Canadian friends insist it tastes even better at 3am after "several" beers.
27. Tacos – Mexico
A fresh handmade tortilla filled with small grilled pieces of meat rubbed in oil and sea salt then coated with guacamole, salsa, onions, coriander or whatever else you desire – perfect for breakfast, lunch or dinner. This is why no visitor leaves Mexico without having eaten at least one taco.
28. Toast with Marmite – United Kingdom
OK, anything buttered will likely taste great, but there's something about this spicy, salty, and sour yeast extract that turns a piece of grilled bread into a reason to keep living. For a more authentic touch, add a layer of jam.
29. Marzipan – Germany
Don't be fooled by cheap imitations, which use soybean paste or almond essence. The real stuff, which uses nothing but ground almonds with sugar, is so good, you will eat a whole portion, feel bad and keep opening the second one.
30. French toast – Hong Kong
Unlike its Sunday counterpart, the Hong Kong-style French toast is like a fried hug. Two slices of toast are smeared with peanut butter or coconut jam, soaked in egg batter, fried in butter and served with even more butter and plenty of syrup. A better food in Hong Kong, to be enjoyed before cholesterol checks.
31. Chicken parm – Australia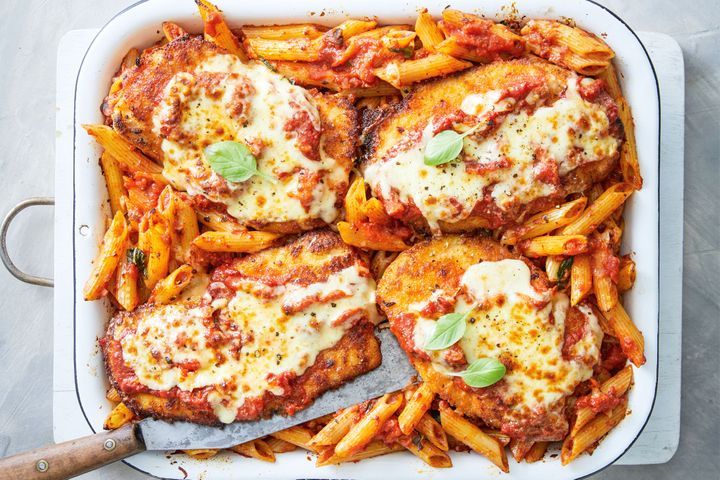 Melted parmesan and mozzarella, and a spicy, peppery sauce, topped with garlic and tomato, on top of a chicken fillet – Australian pub goers claim this seemingly Italian dish as theirs. Considering they do it so well, there's no point in arguing.
32. Hummus – Middle East
This humble Middle Eastern sauce, made with chickpeas, garlic, lemon juice, and tahini has become a refrigerator staple around the world. This delicacy is as good as a sauce, with bread, with meat, with vegetables, with beans or – listen to us – on its own!
33. Fish 'n' chips – United Kingdom
Everything that has been around since 1860 can't be bad. The base of the Victorian British working class is a dish that is crunchy on the outside, soft on the inside and just plain delicious throughout.
34. Ankimo – Japan
So who wants a piece of monkfish liver with some grated daikon on the side? Don't think about it – however, you're missing out on one of sushi's latest great secrets, the acclaimed ankimo. Monkfish / monkfish that unknowingly bestows guts on high-end sushi aficionados is threatened by commercial fishing nets damaging its marine habitat, so ankimo may not last long. If you happen to find this creamy, yet oddly light delicacy, take a taste – you won't regret trying one of the best foods in Japan.
35. Green Curry – Thailand
Kermit La Rana was wrong. It's not hard to be green, it's delicious. For many this spicy coconut curry should be in the top 10. It goes with steamed rice as bikinis go with Thai beaches.
36. Goi cuon (summer roll) – Vietnam
This snack made from pork, shrimp, herbs, rice vermicelli and other ingredients wrapped in rice paper is served at room temperature. It has the refreshing herbal flavors that pop in your mouth. Dipped in a slightly sweet Vietnamese sauce and drenched in ground peanuts, it's healthy, easy, and the very definition of 'good'.
37. Ohmi-Gyu beef steak – Japan
This prized Japanese Wagyu meat from the famed Takara Ranch has been recognized by the Imperial Palace of Japan as one of the largest pieces of meat ever raised in the past 400 years. Called the "Rolls-Royce" of beef, it is the best way to eat it is sashimi style, greased with a drizzle of lime and green tea sea salt. The marbled fat gives each bite a texture as the beef melts, leaving a subtle but distinctly classic beef flavor.
38. Pho – Vietnam
This often mispronounced national dish ("fuh" is correct) is just broth, fresh rice noodles, some herbs, and usually chicken or beef. But it is greater than the sum of its parts: fragrant, tasty and balanced.
39. Butter Chicken – India
The Punjabi favorite has consistently ranked at the top in restaurants around the world. The chicken is marinated and left overnight. It is then roasted and cooked in a thick tomato cream. And with our original Moti Mahal recipe, you can now enjoy this amazing dish at home.
40. Champ – Ireland
The champion of the Irish national dish tastes better than the first pint of Guinness on a Friday night. Mashed potatoes with spring onions, butter, salt and pepper, champ is the perfect side dish with any meat or fish. For the perfect plate of creamy goodness, we suggest the busiest pub in any Irish city.
41. Poke – United States
This iconic Hawaiian appetizer is a raw fish salad – it originated when local fishermen sought use for the scraps of their catch. Fish is seasoned in different ways, so it's a delicious but also healthy dish. The meal has now spread to the mainland and around the world.
42. Spring Rolls – China
These crunchy spring rolls are the perfect start to an Asian-inspired feast. You have never had a Spring Roll until you have tried the homemade ones !! Much better than your Chinese restaurant, homemade spring rolls are extraordinarily crunchy on the outside with juicy pieces of pork, vegetables and mushrooms.
43. Bibimbap – Korea
Mixed vegetables and beef, sitting on top of boiling rice, held together by a half-raw egg. The beauty of this Korean dish lies at least partially in the DIY mixing of the ingredients. Bibimbap is best served in a heated stone bowl and eaten with metal chopsticks.
44. Ramen – Japan
Japanese protocol says that the tastier your ramen is, the louder it should be eaten to show respect for the chef. Not that they need more respect. A bite of this Japanese noodle broth will quickly tell you that you have a ramen trigger in your brain, or that Japanese chefs are geniuses.